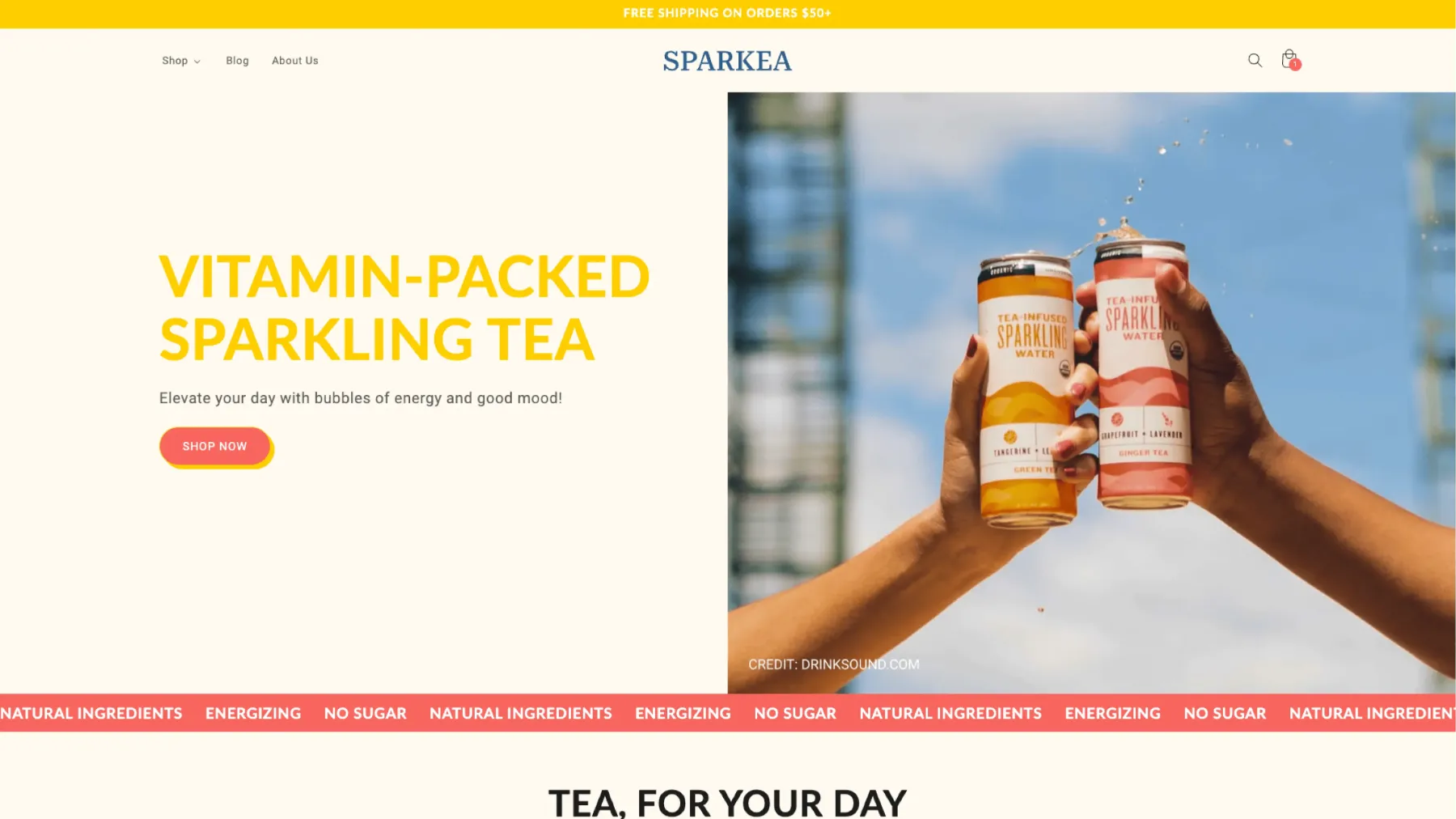 About
The idea of this store was to show what should a good store that sells looks like for a beverage brand. Sparkea is a sparkling tea beverage that is fully packed with vitamins and nutrients. This energizing drink is a great way to start a day or refresh after the training. It elevates your energy, mood, and overall well-being.
The Challenge
There is a ton of different DTC beverage brands with a similar idea. The main challenge was to make this brand's website stand out among the competitors. It was also important to make sure that the colors and visual elements of the website represent the brand's idea of energy, good mood, and well-being. To ensure customers' trust it was crucial to add a lot of social proof and storytelling elements. As it is a DTC brand, it was essential to make the shopping experience seamless and easy.
The Solution
We started with Figma mood boards and identity files. Emojis add playfulness to this brand, which is one more important aspect of this brand. Playful buttons, marquees, bright photos - all of these elements represent the brand at its best.
To make sure that customers trust the brand, we added a lot of social proof elements, such as Judge.me reviews, sliders with testimonials, and User Generated Content. We used a card drawer instead of a default cart page to make sure that it's as easy to shop as possible.
We demonstrated a deep knowledge of the Shopify ecosystem and made almost every element on the website customizable with Liquid Schemas. Fonts, spacings, texts, pictures, section position - all of this you can customize on the store Admin page.

Result
As the result, we created the brand identity from scratch, playful and interactive design. The store is working fast, and it's possible to customizable text, fonts, colors, sections, images, and accessibility options. It's well-optimized for mobile devices, so that the shopping experience is seamless.
We spent around 5 days on the design, image processing, and store setup.